According to Forbes, esports is the fastest growing industry, and has 148 million fans around the world. Besides the fan base growing, the market is also increasing. "It's predicted that the market will reach over $1.5 billion by 2020," Forbes said.
Head of esports, Adam Whyte spoke at The Morning Advertiser's "Sport in Pubs" conference, and discussed the coexistence between esports and bars. Besides the industry developing rapidly, it is opening an opportunity for social interaction. Whyte underlined that the esports events are attracting live audiences of 90,000, and attracting 400 million viewers a year. "You haven't seen audience interaction like this," Whyte said.
It turns out, gamers love
interacting with other gamers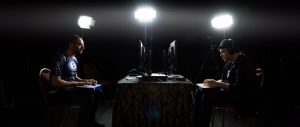 This isn't an industry of individuals playing alone in their basement. Thanks to social media, streaming, and innovative new business concepts, gamers are getting connected, getting out, and getting together.
There are an estimated 2.3 billion gamers, and the gamers range from people who play on friends' couches to those who leave their homes and attend competitive events. These people love watching and commenting on esports videos, and it will not be long before the free broadcasting on Youtube, Twitter, and Facebook turns into broadcasters charging subscription fees. Wythe referred to this as "digital hunger games."
This digital hunger is an opening opportunity for a great social viewing experience and an avenue for bars
Debt.com says, 42 percent of millennials and 51 percent of 21 to 26-year-olds go out at least once a week for a drink. For gamers to attend events that allow them to drink while watching esports will allow pubs to capitalize on this growing industry.
Eric Brown, COO of Good Gaming (GMER) says, "As we evolve from online esports tournaments and expand into other esports areas, we have decided there is a great opportunity to become the "go-to" community for virtual reality (VR) loving millennials. This might include things like finer dining options, a full bar, and organized cooperative VR events. We are evaluating existing business models, franchise options, geographic locations, and strategic partnerships before we execute. We are spending a lot of time on financial models and due diligence before we commit to our final VR business model, but we expect the launch to be highly anticipated by millennials when the time comes."